PROF. DR. AHMET TEKİN

Member of the Board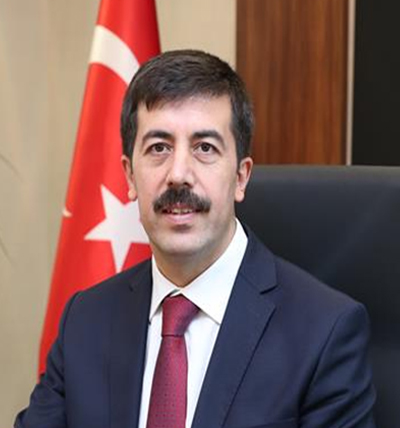 Born in Karaman in 1972, Tekin completed his primary, secondary and high school education in Karaman and graduated from Atatürk University Faculty of Medicine in 1996.
He worked as Institution Physician in Karaman Courthouse-Penitentiary between 1996-1997. In 1998, He worked as a research assistant at Anatomy Department of Atatürk University Faculty of Medicine. In 2004, he became General Surgery specialist at Selcuk University Faculty of Medicine, Department of General Surgery and worked as a specialist physician in a private hospital for a year. Between 2005 and 2006, he worked as a specialist assistant at Selçuk University Faculty of Medicine, Department of General Surgery. After his appointment as Assistant Professor in 2006, he received training on solid organ (Liver, Kidney and Pancreas) transplantation in Akdeniz University Organ Transplant Application and Research Centre between 2006-2007. Tekin, who became Associate Professor in 2010, served as Deputy Chief Physician at Necmettin Erbakan University Meram Medical Faculty Hospital between 2012-2015 and was appointed as Chief Physician in the same institution in 2015. In addition to this task, he also concurrently worked as the Organ Transplantation Application and Research Centre Manager.
He has been continuing his duty at the General Directorate of Health Services of the Ministry of Health, where he was appointed as of 22.10.2018. Married with three children, Tekin has more than 100 published articles and research articles, many of which are in international journals.